OpenText TeleForm
Overview
PRODUCT DETAIL
CUSTOMERS
RESOURCES
Better quality of information starts with effective data collection and validation, resulting in fewer issues down the line. In an ideal world, the data and documents needed for most business processes would be captured at the source, validated, and then fed into the destination systems where it can be used as required. While electronic forms can be used in some cases, the use of paper persists and, in many cases, is necessary and will continue to be used for decades to come.
OpenText™ TeleForm is an intelligent forms automation solution that provides a paper on-ramp for document and forms-driven processes using powerful design, capture and recognition technologies to eliminate time-consuming manual data entry. TeleForm automatically captures, classifies and extracts information from paper and electronic documents and forms using powerful recognition technologies, creating accurate, process-ready content.
TeleForm enhances and accelerates Digital Transformation activities, Enterprise Information Management (EIM) solutions, and CEM projects, capturing information and documents provided by customers, automating document workflows, and ensuring efficient and consistent customer processes. By eliminating time-consuming manual document sorting and data entry, TeleForm streamlines document-driven business processes and delivers a significant and rapid return on investment.
Product Highlights
Design and distribute forms for accurate recognition and data capture
Capture from MFPs, scanners, fax, email, web, and smartphones
Extract data using OCR, ICR, OMR, Barcode, and Logo recognition
Validate and verify data to ensure accurate processing
Combine paper and electronic forms solutions with LiquidOffice
Accelerate EIM and CEM processes with integrated solutions
TeleForm offers a single platform for capturing all documents at the point they are received by the organization, across different departments, businesses, and geographies. This unified approach to document capture improves business operations across the enterprise through process acceleration, cost reduction, lower compliance risk, enforced process consistency and increased information security.
Organizations select TeleForm for many reasons including:
Comprehensive solution for forms design, distribution, capture and data extraction
Robust and scalable solution for high volume automated forms processing
Seamless integration with LiquidOffice for a comprehensive Intelligent Forms Automation solution
Rich customization and scripting capabilities for solution development
Experienced Partners and Consultants to help with end-to-end solution delivery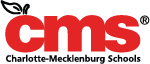 ---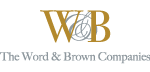 TeleForm, which The Word & Brown Companies had already used for a number of years, streamlines document driven business processes by using powerful recognition technologies to automatically capture, classify and extract information from paper and electronic documents.
Products: OpenText Exstream, OpenText LiquidOffice, OpenText TeleForm
---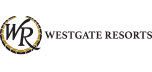 Being able to do the same workload with fewer employees was a big saving for us and without a doubt, using the OpenText solutions has improved the service that Westgate can give to its customers.
Products: OpenText LiquidOffice, OpenText TeleForm
Contact OpenText
Learn More