OpenText™ Vendor Invoice Management for SAP® Solutions
Streamline finance processes across departments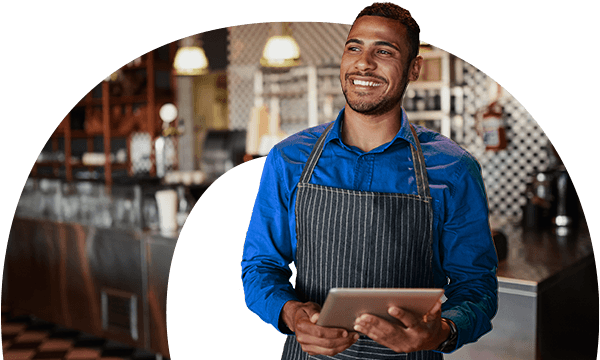 OpenText Vendor Invoice Management for SAP Solutions overview
OpenText™ Vendor Invoice Management for SAP® Solutions is an industry leading invoice management and processing solution. An integral part of SAP, Vendor Invoice Management for SAP® Solutions includes pre-configured rules, roles and actions to fully automate invoice receipt and posting. Vendor Invoice Management for SAP® Solutions goes beyond finance to cover order confirmations, delivery notes, sales orders and remittance.
What is an SAP automation solution?
An invoice automation solution that is fully embedded into SAP helps companies optimize end-to-end information processing inside SAP. SAP automation solutions also cover all other document-centric SAP processes, including sales order, quotation, delivery note, order confirmation, remittance advice processing. The best invoice automation solutions for SAP are integrated into the system of record, taking advantage of the high security standards, providing data privacy and end-to-end workflows.
OpenText Vendor Invoice Management for SAP Solutions features
Out of the box scenarios

Includes pre-configured processing for SAP related documents, such as sales orders, remittance advices, delivery notes and invoices based on industry best practices.

Pre-configured rules, roles and actions

Optimizes and automates processing of most common invoice flows, with country specific rules and checks that are easy to extend and enhance.

Machine learning and AI

Enables automation by using AI to simplify tasks, such as invoice approvals as well as machine learning to intelligently minimize data entry and user actions.

Automation and collaboration

Automatically classifies and routes exceptions and related documents to the right person for resolution, approval, payment or any further action.

Direct access to all information

Enables stakeholders involved in any dispute to quickly and efficiently access relevant information using any device via native and SAP Fiori® user interfaces.
OpenText and SAP better together eBook: Finding new ways to deliver value for customers around the world
OpenText Vendor Invoice Management for SAP Solutions benefits
Accelerate operations

Streamline document-centric processes throughout the enterprise, including low volume scenarios where automation creates high value returns.

Boost productivity and revenue

Intelligently prioritize invoices and customer orders and automate routing, approval and payment processes, leading to better terms.

Promote compliance and prevent fraud

Adhere to pre-configured rules, roles, actions and industry best practices to ensure customers stay compliant at every stage of the process.

Profit from out of the box approach

Benefit from pre-configured solutions available for most common SAP document types, such as invoices, sales orders and delivery notes.
Listen to customers
Discover the value customers have gained from OpenText solutions and access key assets, such as ROI calculators and Forrester TEI.
Services available for SAP Solutions
Deployment
Resources
Product overview
Service overview
Infographic
White paper
Blog
Related solutions