OpenText Decisiv
Unified concept search across the enterprise
OpenText™ Decisiv™ is an enterprise search engine that goes beyond keywords to search multiple repositories at once to find key documents, view projects and identify internal subject-matter experts.
Deeper insights
Leverage conceptual analysis for more accurate search results.
Faster results
Search across billions of records instantly with a highly scalable architecture.
Federated search
Use a single search bar to run queries across dozens of content repositories.
Concept search
Find the right documents without keywords
Identify relationships between words throughout the entire database using content and context based search to surface relevant results without precise keywords.
---
Phrase analysis
Search with precision
Identify key phrases within documents and create a rich conceptual map based on relationships among words. Discover terms you may have missed while including or excluding select phrases for better search results.
---
Smart filters
Narrow your universe with dynamic, stackable filters
Leverage more than 30 different smart filters on a variety of metadata fields such as date, file type, custodian or location.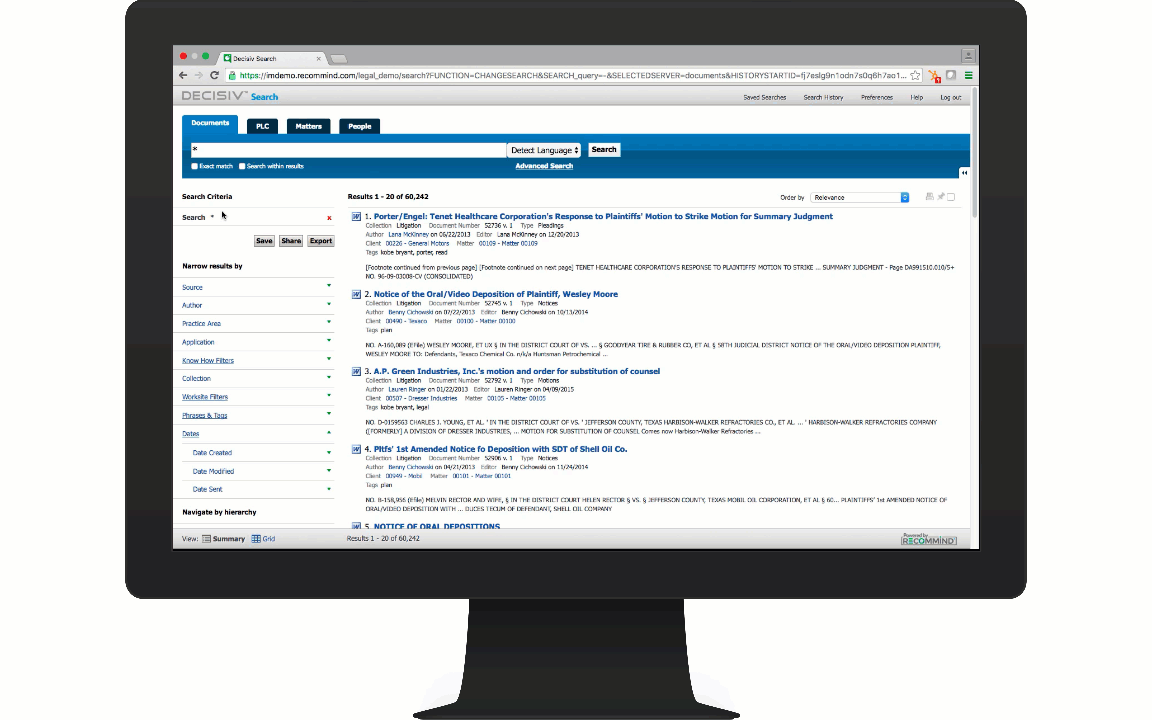 ---
Knowledge and expertise
Identify authors and subject matter experts
Search authored and owned content to identify and connect with experts in a specific field.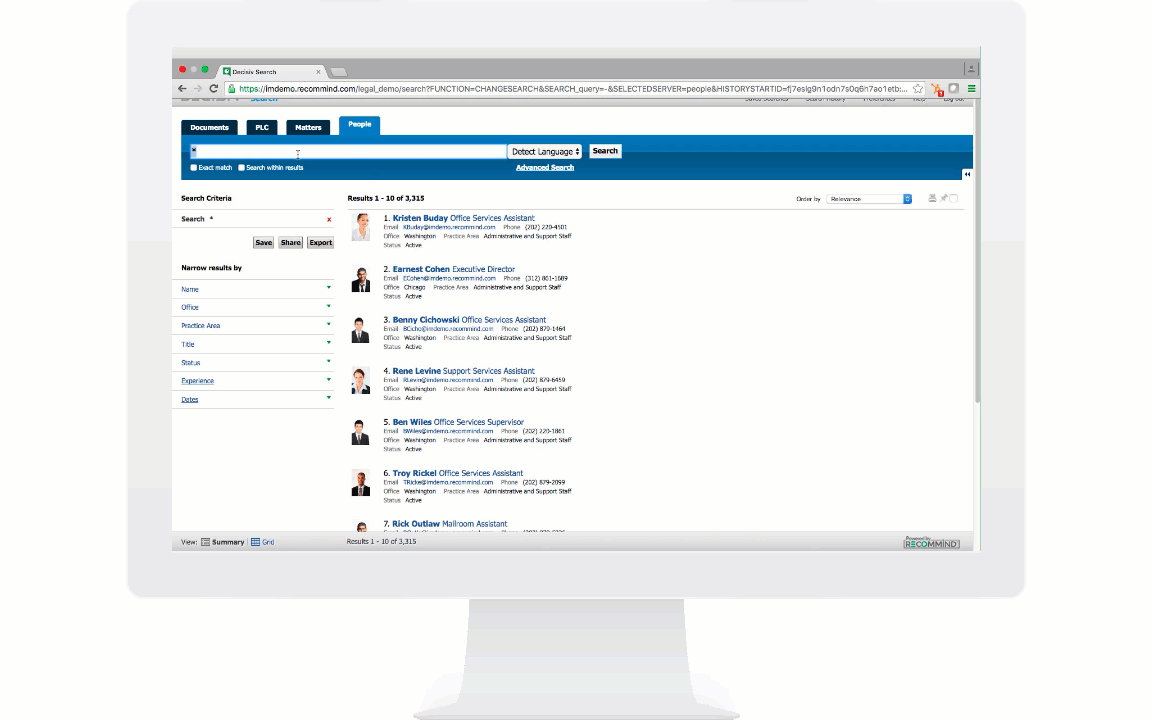 ---
Visualizations
Organize complicated search results with simplified charts
See documents according to dates to easily isolate a specific time frame, with suggested queries represented according to prevalence.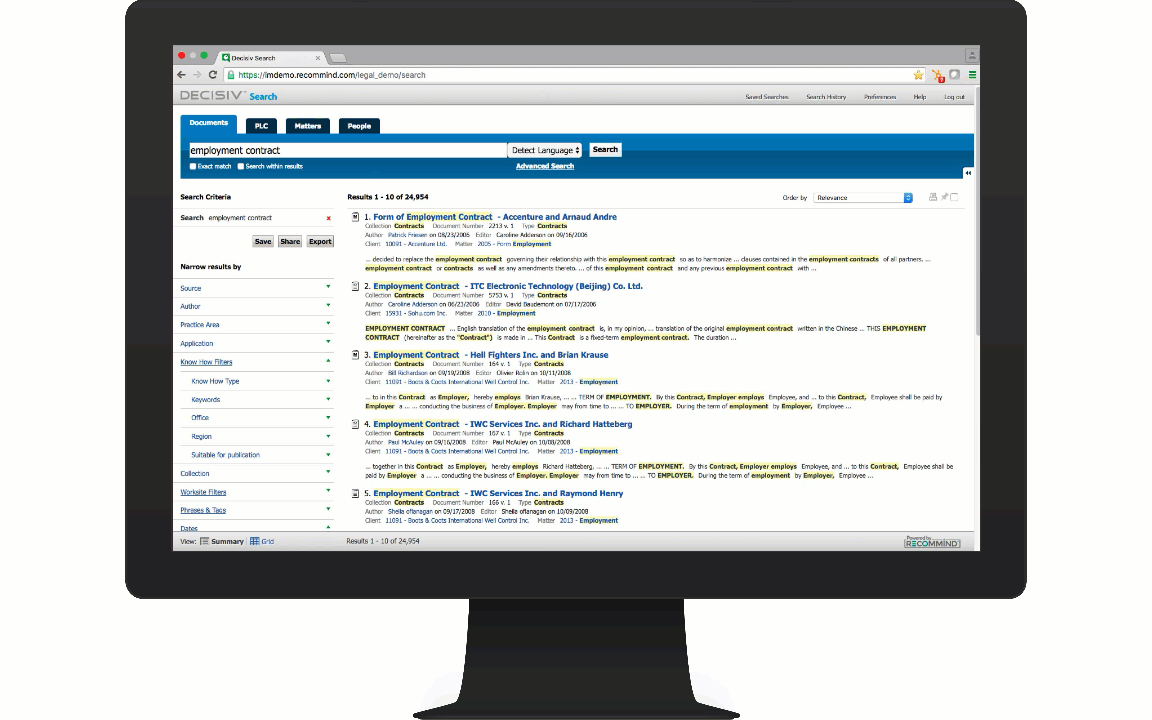 ---
And more
Language detection
Automatically detect and filter documents by desired language—ideal for multinational organizations using shared DMS.
Connectors
Integrate easily with the most popular DMS systems, local intranet repositories and cloud applications with a rich API.
Customization
Influence retrieval and relevance rankings with a customized interface, controlled user access and security levels or incorporate expert annotations, ontologies and taxonomies.
Find what matters
Modernize information access. Leverage the fastest, most efficient technology to find documents, expertise and projects from all sources and locations across your enterprise and beyond. Get a demo today.