OMERS
OMERS Aligns Business with Technology for Transformational Business Impact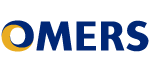 Evolving into a digital enterprise leads to greater insights, better business decisions, higher customer satisfaction, and optimized business performance.
Challenge
Drive better engagement with the pension members.
Digitize processes to improve efficiencies.
Mitigate the cost of creating, capturing, managing, and storing information.
Product(s)
Value
Organizing data and storing it for easy retrieval with audit capabilities and version control facilitates information governance, reduces risk.
Aligning technology with business functions as part of an overall digital strategy, enables business managers to achieve their goals.
Delivering a seamless and engaging customer experience.
About OMERS
OMERS (Ontario Municipal Employees Retirement System) was established in 1962 to serve local government employees across Ontario. Today, OMERS represents 982 employers and almost 440,000 members, retirees and survivors. OMERS manages a diversified global portfolio of stocks and bonds as well as real estate, infrastructure and private equity investments. It is one of Canada's leading pension funds. For more information, visit: www.omers.com
Contact OpenText
How Can We Help?